The 75th Anniversary of Independence of Pakistan was celebrated in Bucharest today with patriotic zeal and zest. The resident Pakistani community along with Officers and Staff of Pakistan Embassy witnessed the flag hoisting ceremony organised at the Embassy of Pakistan.
According to a press release from the Embassy of Pakistan in Bucharest: Messages of the leadership were read out on the occasion. Speaking at the occasion, Ambassador of Pakistan to Romania His Excellency Dr. Zafar Iqbal highlighted the historical significance of the day and paid rich tribute to the Founding Fathers and heroes of freedom struggle of Pakistan whose sacrifices led to the creation of a separate homeland for the Muslims of sub-continent. The Ambassador mentioned that as we celebrate the Diamond Jubilee, there is a dire need to assess our successes and failures. In our 75 years of history, we successfully overcame various challenges. We not only emerged as a nuclear power but also defeated the menace of terrorism. The Ambassador also highlighted numerous challenges faced by the country while expressing confidence in Pakistan's potential in addressing these challenges. He also highlighted the atrocities of Indian Armed Forces in IIOJK and praised the struggle of Kashmiris.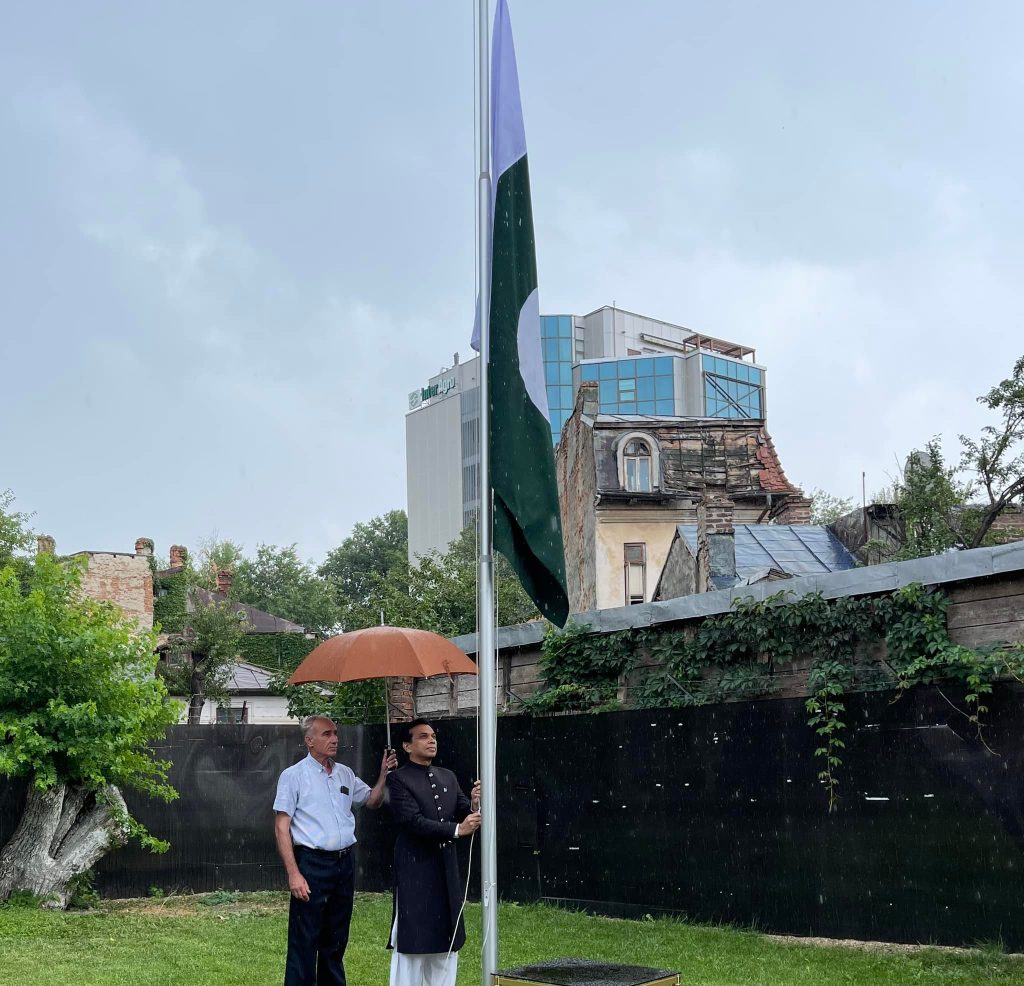 "Talking about bilateral relations between Pakistan and Romania, the Ambassador stated that relations between the two countries are being strengthened in all fields especially in the area of bilateral trade. He informed the gathering that Pakistan's exports to Romania have increased by over 54 per cent during the fiscal year 2021-2022.
The event at the Embassy also included cutting of 75th Anniversary of Independence cake.
The event ended with special prayers for the continued peace, progress and prosperity of Pakistan and also for the people of IIOJK who are struggling to exercise their inalienable right to self-determination.", the Embassy of Pakistan also transmitted.