The Romanian Minister of Digitization, Sebastian Burduja, met his Indonesian counterpart, Johnny G. Plate, on the sidelines of the International Telecommunications Union Conference (ITU PP-22) in Bucharest, Romania.
"It is certainly an honour to host an event once again. All my gratitude is to one of our National Communications Authority for putting together this great event. We hope you are enjoying it. I know it affects the agenda and certainly a lot of interesting things to discuss the debate. And as I noted the other day, I think we have been working together with our hands to shape the future.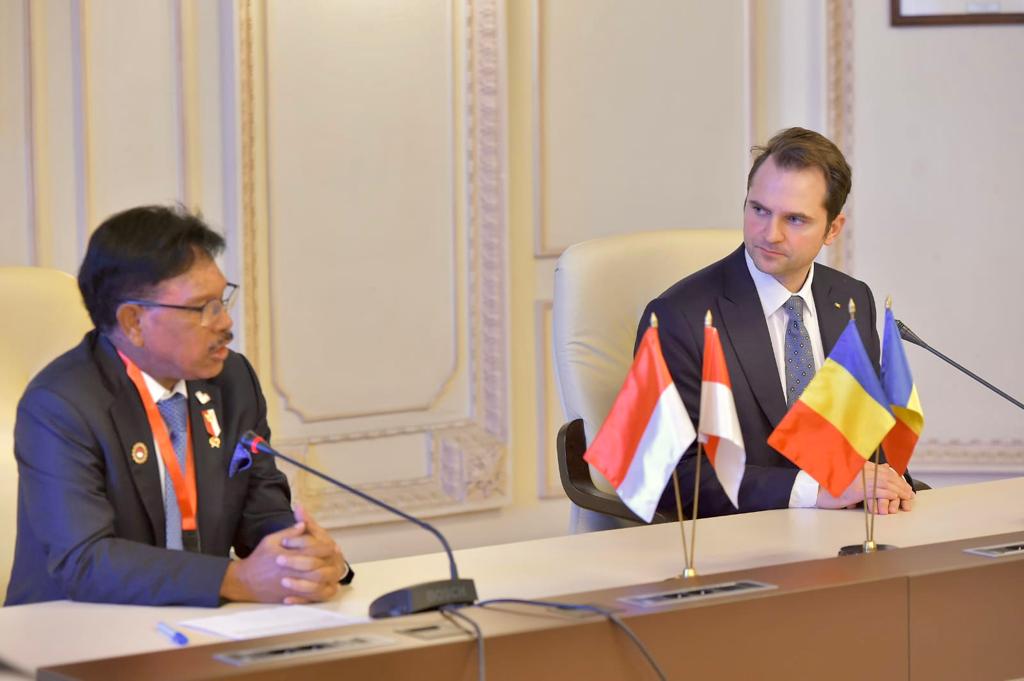 Again, we are very proud. We are very honoured and very grateful, very excited to explore those important issues, specific projects. And I will start with an important dinner that is afterward and then I will follow some specific ideas.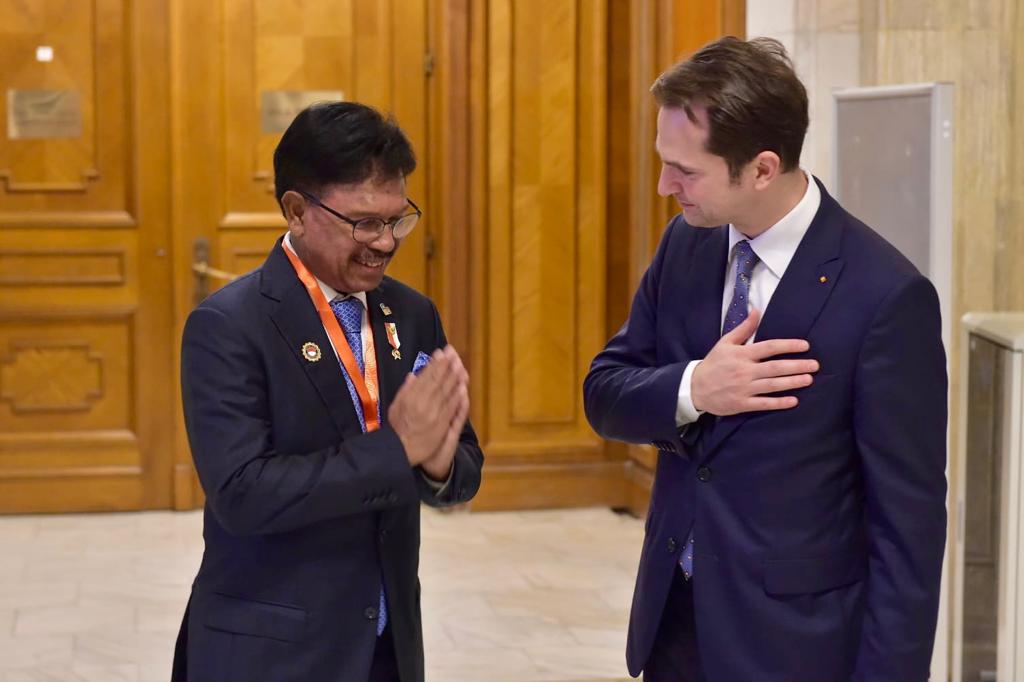 On behalf of the Romanian Government I want to extend again my warmest gratitude and appreciation to have such esteem guests. Your excellency Mr. Minister. I very much appreciate Indonesia's commitment, wonderful delegation and openness to partnership. We are again very proud and very honored and we have explored some very good paths forward on communications, 5G, the work in progress and more, on digital transformation, as well as making sure our human capital is utilized to its fullest value.
Once again, thank you very much fot this opportunity for being here and from Romania to Indonesia all our appreciation for the examples you set out not only as a country with an amazing history, not only as an amazing destination for many Romanians, but also as a country that looks towards the future and is building the economy that will stay competitive and lead the world", Sebastian Burduja said at the end of the meeting.